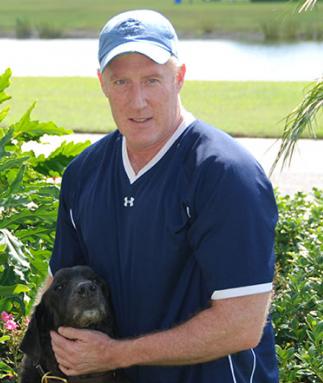 Dr. Smith is a 1988 graduate of the University of Florida College of Veterinary Medicine. After graduation, Dr. Smith began his career in South Florida. He was the managing partner of a group of veterinary emergency centers in the Fort Lauderdale area and owned and worked at several daytime veterinary clinics as well. He also did consulting work for several local veterinarians on how to manage and grow their practices through an emphasis on preventative medicine, exceptional care, and outstanding customer service. Dr. Smith was very active in the veterinary community in Fort Lauderdale as the president of the Broward County Veterinary Medical Association. His goal was to bring local veterinarians together by hosting social events and promoting continuing education.
After 19 years of practicing in Southeast Florida, Dr. Dave wanted to start a family and decided he needed a change of pace. After searching the state of Florida he and his wife decided that Sarasota was the perfect place to raise a family. He moved to Sarasota in July 2006 with his wife, Leyla and their two Labrador Retrievers and Ernie the kitty. Dr. Dave became the owner of Sarasota Veterinary Center and his family has grown to include 3 dogs, 2 cats and his daughter, Anise.
Dr. Dave's philosophy has always been about practicing excellent medicine with a strong emphasis on preventative medicine for pets of all ages and geriatric medicine for aging pets since the human/animal bond is growing stronger and pets are living longer. His vast experience in veterinary emergency medicine has led to his emphasis on how preventative care is the key to your pet's well being. Dr. Dave is a firm believer in the importance of client education. A large percentage of his day is spent on explaining things and answering questions so pet owners can make better-informed decisions for their pet's health and well being.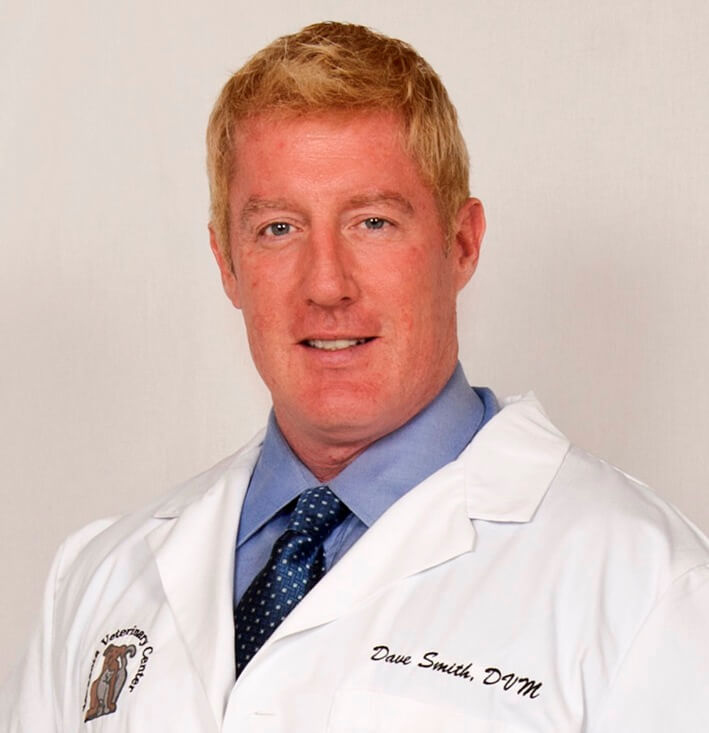 Another important aspect of Dr. Dave's practice philosophy is an emphasis on extraordinary customer service. He likes to surround himself with staff members whose love of animals and compassion is obvious to all who enter his hospital. Nothing is more gratifying than hearing a pet owner say that their pet actually likes to come to our pet hospital. It all fits in with another of Dr. Smith's longstanding beliefs that Pets Are Family Too!